"Watch & Learn"
Dimension: 51″ Wide x 60″ Long x 42″ Tall
The Momma Grizzly and Cubs are on separate bases and can be be sold individually.  The black portion of the base is temporary and is used as a pallet for moving them around.
---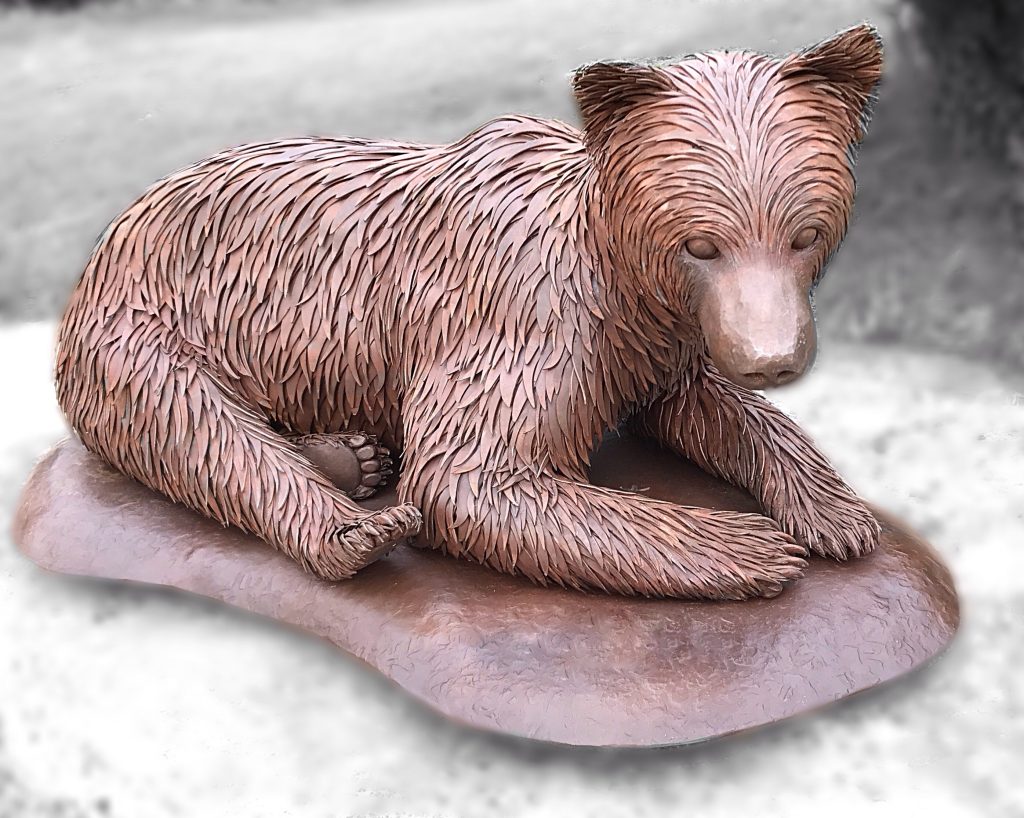 "Chillin"
Grizzly Cub – Dimension: 21″ Wide x 34″ Long x 16″ Tall
---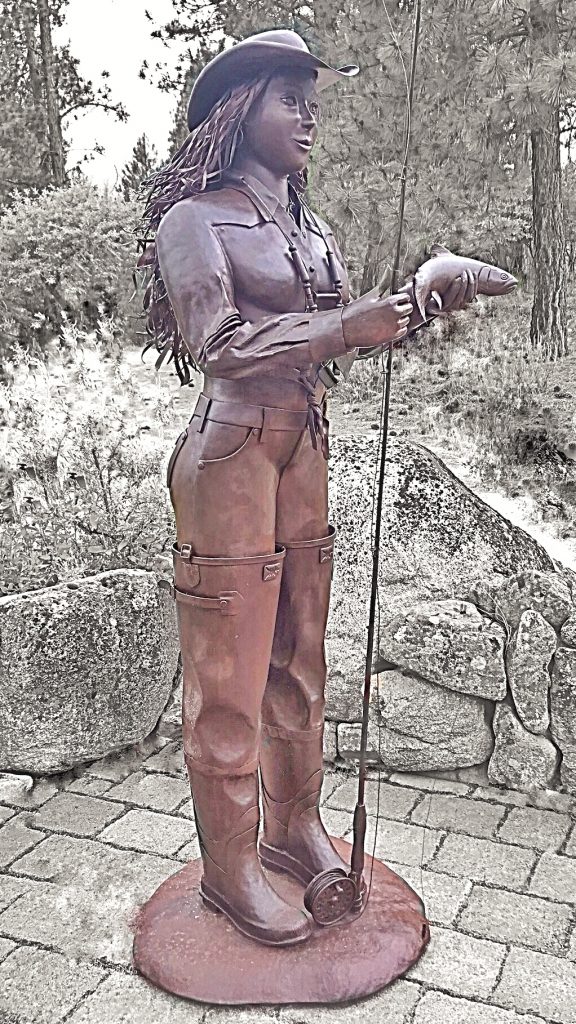 "I'm Gonna Miss Him"
5'5″ Lady Fly Fisherman
---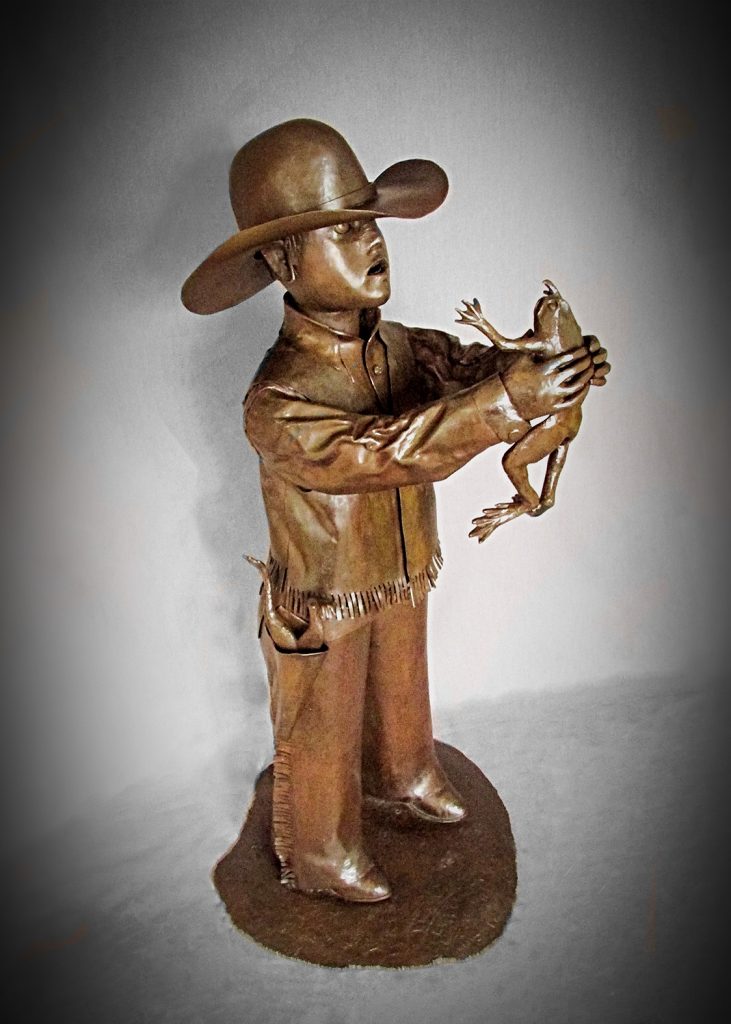 "Look Mom!"
Dimension: 19″ Wide x 18″ Deep x 42″ Tall
---
Animal Track Trivets
Animal Tracks can be used as a trivet or displayed in the stand. Stands are made from railroad spikes.  Grizzly & Bison tracks may also hang on the wall.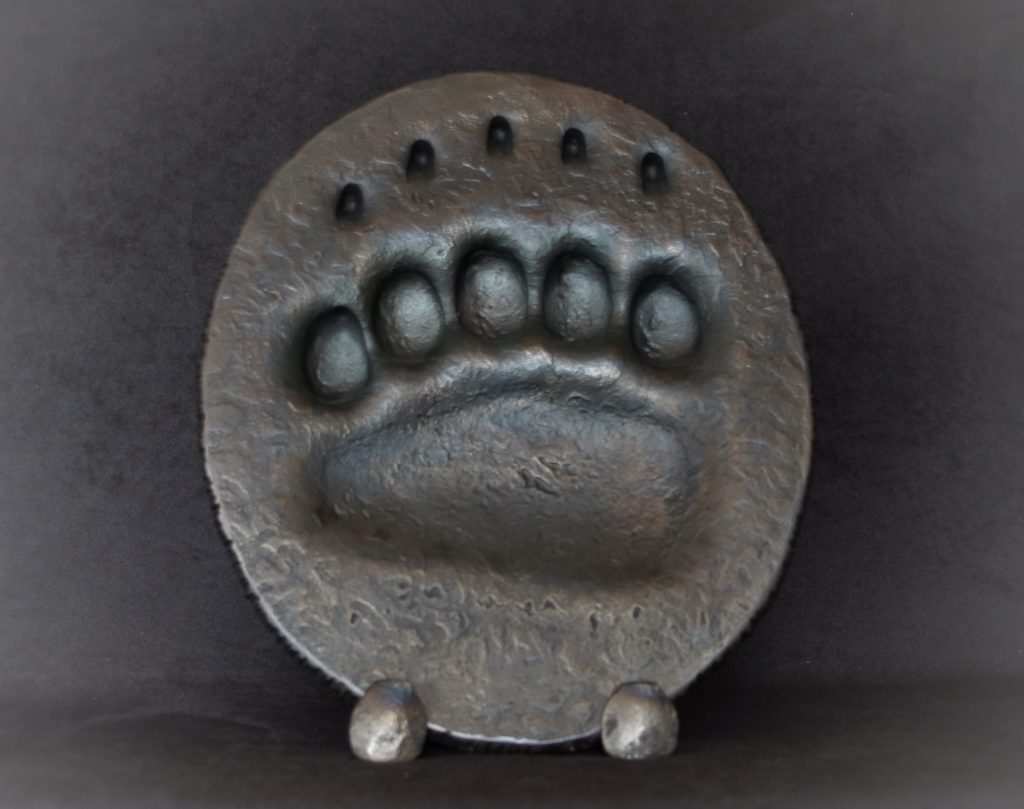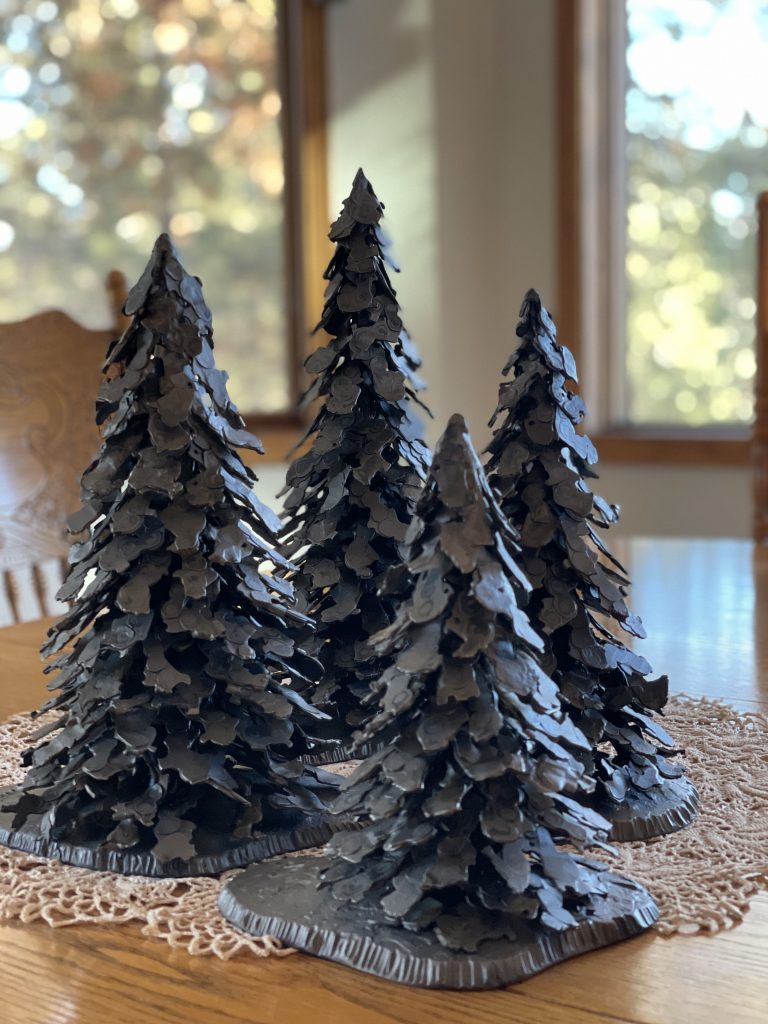 Trees – $18.00 per inch & up
Our trees are made from recycled materials, the branches are chainsaw chain,  the bases are propane tank, brush is cable and rocks are scrap metal.
---
Limited availability – no two items are alike.
If you are interested in a custom made item or would like to stop by our shop, please give us a call at (406)821-3030 or send us an email at dave@longstorystudio.com or by using the link at the bottom of the page.