Moose Antler Desk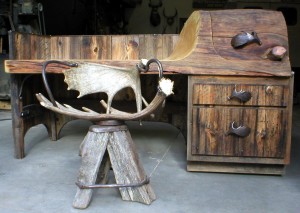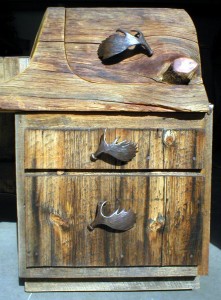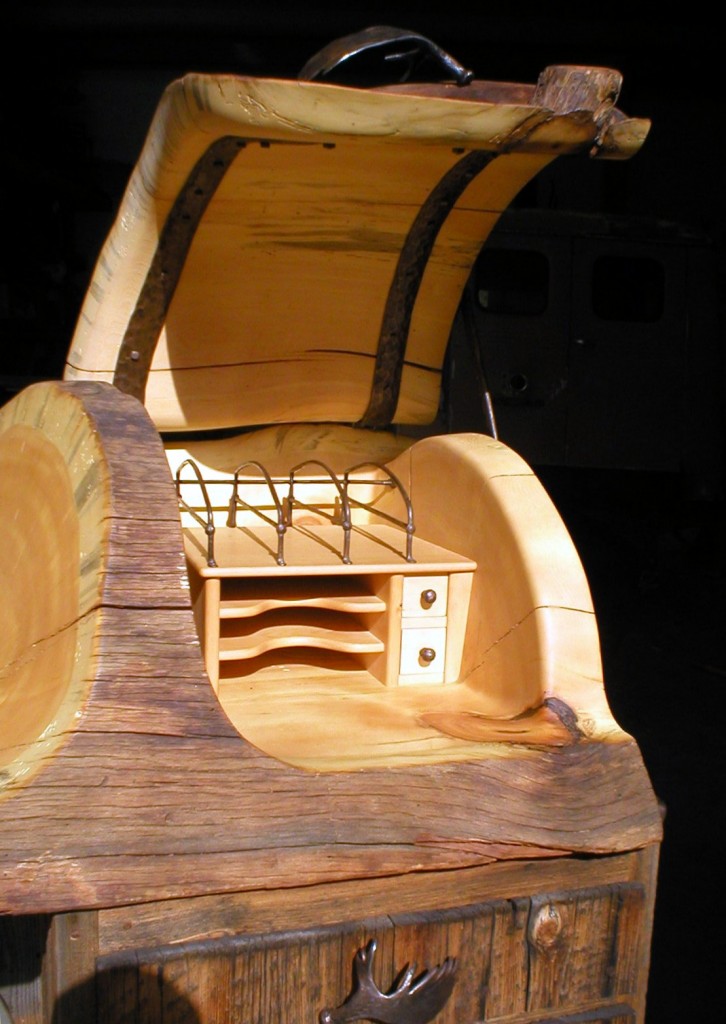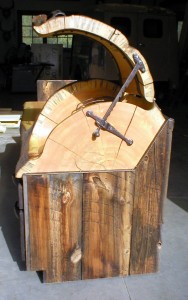 I used to cut firewood and my personal favorite was what I called buckskin pine.  It is ponderosa pine that has been standing dead for decades but still very solid.  Usually one side has weathered to a buckskin or auburn color.  One winter I had some 34" x 8' logs tucked vertically under the eve of a building.  I began to feel guilty for burning these beautiful logs up, so I came up with this idea. I call this style McGyver Rustic. I guess its self explanatory except for how the one end is hollowed out without destroying the log. I don't have many secrets but that is one of 'em. The barn wood for the base was from a bachelors homestead cabin. The homesteader's name was Bill LeClair.  Local legend says he was a very interesting fellow, but he was killed in a logging accident in 1942. The handles were hand forged in my shop to match the moose antler chair.
---
Log Desk with Tractor Seat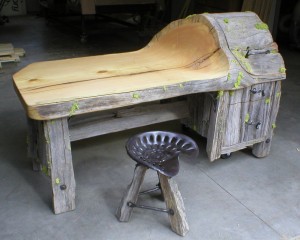 ---
---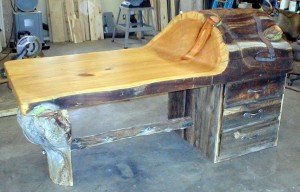 ---
Barnwood & Oak Bed Frame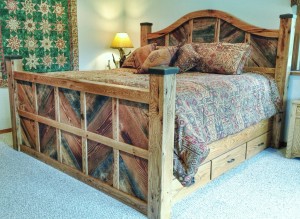 ---
Rustic Stands

---
Decorative Western Counter Top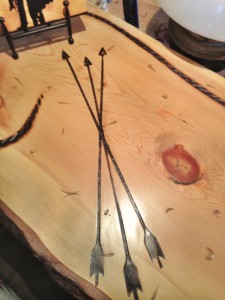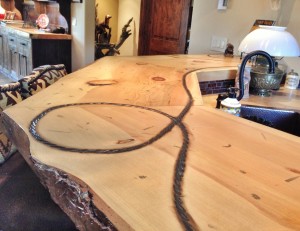 ---
Rustic Kitchen Island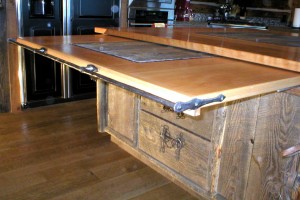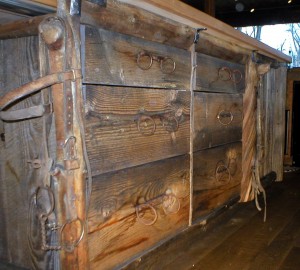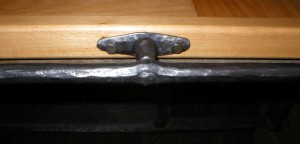 ---
Rustic Wine Cabinet
---
Barn Wood Cabinet with Pine Cone Accents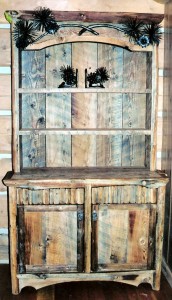 ---
Pine Wine Cabinet


---
Oak Wine Cabinet

---
Your site doesn't have any tags, so there's nothing to display here at the moment.